Lehrhaus Judaica > Courses > Pogrom: Kishinev and the Tilt of History
Pogrom: Kishinev and the Tilt of History
This course was offered in Winter/Spring, 2018.
Kishinev's 1903 riot seized the imagination of the international public and became the prototype for what would now become known as a pogrom. It would provide a crucial impetus to developments as far flung as Zionism, the NAACP, and the first version of The Protocols of the Elders of Zion. In this lecture, Professor Zipperstein will discuss his much-anticipated new work on the Kishinev pogrom.
"Pogrom is a splendid book that pinpoints the moment at the start of the twentieth century when exile in Europe turned deadly in a way that foretold the end of everything. It tells of horror that occurred street by street, butchery by butchery — told with gripping clarity and an admirable brevity."—Philip Roth
Location
Jewish Community Library
1835 Ellis Street
San Francisco, CA 94115
415-567-3327
The Library is located between Scott and Pierce on the campus of the Jewish Community High School. There is a free and secure parking garage accessible from Pierce Street; buzz the intercom, announce that you're coming to the Library, and the gate will go up. For more information call (415) 567-3327.
Instructors
Steven Zipperstein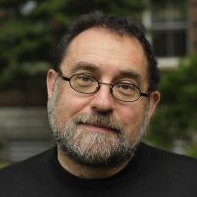 Prof. Steven J. Zipperstein, Koshland Professor in Jewish Culture and History at Stanford University, has published widely on modern Jewish history, and has taught at universities in England, France, Russia, Poland, and Israel. He is currently at work on a cultural history of Russian Jewry from the 1880s to the mid-20th century for Houghton Mifflin Harcourt.