Lehrhaus Judaica > Courses > More Jewish Experience: The Books of Joshua and Judges
More Jewish Experience: The Books of Joshua and Judges
This course was offered in Fall, 2013.
These two books of the Jewish Bible are sometimes referred to as "histories," but they are not history in the modern sense of the word. They are dramatic narratives that pose a very modern question: when we get what we thought we wanted, what's next? Who will we be when our dreams come true?
We will study the books in English translation, no Hebrew required. Bring a Jewish Bible (Tanakh) with you to the first class.
Schedule
Date & time
Sundays, October 6 - October 27
6:30 - 8:00 pm
Location
Lehrhaus Judaica
2736 Bancroft Way
Berkeley, CA 94704
510-845-6420
There is a parking garage on Bancroft between College and Bowdich, under the tennis courts. Parking is open to the public weekdays after 5pm and Sunday mornings until 2pm for $5.
Instructors
Rabbi Ruth Adar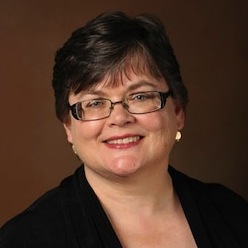 Rabbi Ruth Adar loves teaching "Intro," partly because she was once an Intro student herself. Currently Rabbi Adar is the "Coffee Shop Rabbi" teaching unaffiliated Jews in informal spaces all over the East Bay. Rabbi Adar attended Hebrew Union College, receiving ordination in May, 2008. She holds an M.A. in Religious Studies from the University of Chicago and a B.A. in Economics from the University of Tennessee. She recently published an article in Reform Jewish Quarterly, "Ethical Priorities in Giving Tzedakah."