Lehrhaus Judaica > Courses > Homer & Moses: Poets of their People
Homer & Moses: Poets of their People
This course was offered in Fall, 2012.
Join us at the Berkeley Rep production of An Iliad!
Learn more about this epic before you see it. Imagine this… a religion that focuses on this world, not the next; a theology with angry gods who interact with humans. Now imagine that tradition is perpetuated in an illiterate society by certain men who sing the story in formulaic music and words. Both Homer's Iliad and the Five Books of Moses could be described this way.
How did the Iliad capture the essence of Greek thinking such that it was retained and passed down for centuries? How does it express the Greek theology and ideas of the relationship between man and the divine?
In time, the gods of Homer's epic poem were abandoned and today are more familiar to the general public as cartoon characters, while Homer's masterpiece is primarily read by academics.
But Moses' Torah is read daily around the world and continues to shape the lives of millions of Jews who still identify the Torah's message as an eternal one. How did the god of Moses surpass His primitive beginnings? Why and how did the Torah survive the test of time?
Join a Classics professor, a rabbi, and a theater docent to explore the Iliad and its connection to the Torah. We will attend the afternoon performance of An Iliad at Berkeley Rep.
We will meet Thursdays, Oct 18 and 25 at Lehrhaus, and Sunday, Oct. 21 at Berkeley Rep. Students must purchase their own ticket to the 2pm show of An Iliad on Oct. 21. We will meet at 1pm for a docent talk about the production prior to the performance.
Schedule
Date & time
Thursdays, October 18, October 25
7:00 - 8:30 pm
Sunday, October 21
1 pm, show starts at 2 pm
Tuition
$25 for the public
Locations
Berkeley Repertory Theater
2025 Addison Street
Berkeley, CA 94704
510-647-2949
Lehrhaus Judaica
2736 Bancroft Way
Berkeley, CA 94704
510-845-6420
There is a parking garage on Bancroft between College and Bowdich, under the tennis courts. Parking is open to the public weekdays after 5pm and Sunday mornings until 2pm for $5.
Instructors
Rabbi Ruth Adar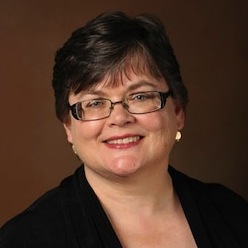 Rabbi Ruth Adar loves teaching "Intro," partly because she was once an Intro student herself. Currently Rabbi Adar is the "Coffee Shop Rabbi" teaching unaffiliated Jews in informal spaces all over the East Bay. Rabbi Adar attended Hebrew Union College, receiving ordination in May, 2008. She holds an M.A. in Religious Studies from the University of Chicago and a B.A. in Economics from the University of Tennessee. She recently published an article in Reform Jewish Quarterly, "Ethical Priorities in Giving Tzedakah."
Rachel Lesser
Rachel Lesser is a doctoral candidate in the Department of Classics at UC Berkeley, with a Designated Emphasis in Women, Gender, and Sexuality. Previously, she received her MA in Classics at Berkeley, BA in Classics at Columbia University, and a second BA in Classics and English Literature at Magdalen College, Oxford. Her primary academic interests are Greek literature (especially poetry), erotics, genre, and reception studies. She is currently beginning a dissertation on the meaning and function of erotics in Greek Epic, with a focus on Homer.